Welcome To Ajay Trading Co.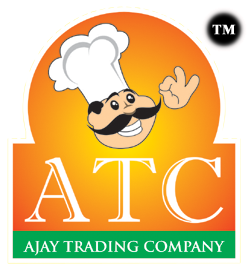 Backed by the industry experience of 25 years, we have been able to offer wide assortment of Spices, Oilseed, Spice Powder and Grains. The range of products includes Coriander Seed(Dhania), Chilli(Mirch Powder), Turmeric(Haldi), Cummin(Jira), Fennel(Saumfa), Black & Green Cardamom(Elaichi), Cinnamon Stick(Dalchini), Carom(Ajwain), Sesame Seed(Til), Black, Yellow & Brown Mustard Seed(sarasom), and Flax Seed. These are used in household and hotels for cooking various kind of food items.

Utilised extensively in Indian cuisine, these spices are known for medicinal properties, health benefits and nutritional value.

Besides, our products are mostly used to add a distinct taste to the food items and are known for their unique aroma, enhances the flavor of the food.